This plugin adds PSiGate compatibility to Tevolution.PSiGate lets you take advantage of a secure payment system and accept credit cards directly on your site.
When you bundle a PSiGate merchant account with the payment gateway, you'll benefit from:
Secure, Real-Time Transactions
This secure payment gateway communicates safe, encrypted transactions to Canadian and U.S. credit card processors and Interac financial institutions in real time. PSi Gate provides you and your customers with instant notification that a transaction is approved. In addition, multiple transactions can be processed simultaneously, saving you valuable time.

Hosted Pay Page
Process payments in real time by redirecting the card holders to a secured PSiGate hosted checkout page taking the worry out of collecting or storing Credit Card data and significantly reduce your PCI Compliance Requirements.
For more information on PSiGate Get PSiGate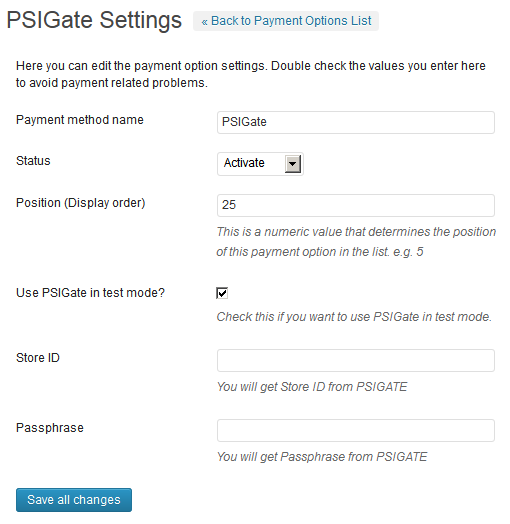 PSiGate back-end options panel
Contact Us and learn more about this add-on.