The WorldPay plugin is an extension for Tevolution. Installing it will enable the WorldPay gateway inside the main Tevolution plugin.
WorldPay provide reliable and secure merchant services to businesses across a vast landscape of industries. WorldPay is the UK and Europe's number one card payment processor.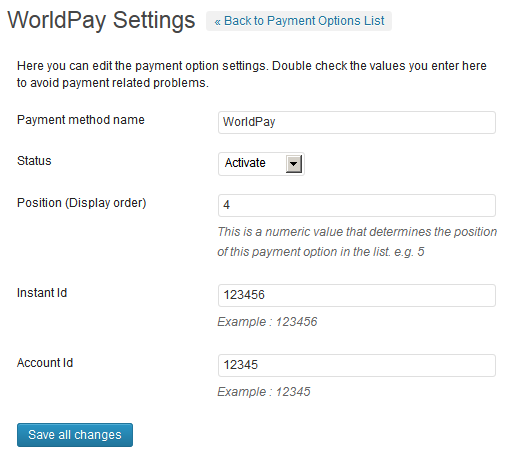 WorldPay back-end options panel
Contact Us and learn more about this add-on.