This plugin is an extension for Tevolution. Installing it will enable the MyGate gateway inside the main Tevolution plugin.
Templatic introducing The MyGate Payment gateway – It is a South African payment gateway that supports payments from VISA, MasterCard, Diners Club and American Express credit card payments.
MyGate's Payment gateway assists merchants to accept online credit card payments and an range of alternative payment options. MyGate's Web Console enables merchants to view and manage online credit card transactions that occur through the gateway and other related activities.
Restrictions and requirements:
Sign up for a Payment Gateway via MyGate website Once you are signed up for an account you will receive your Merchant ID and Application ID.
It's Only Available in Africa
It's available with the base country set as "South Africa" and the base currency set as "South African Rand (R)".
To use this extension you'll need to register with MyGate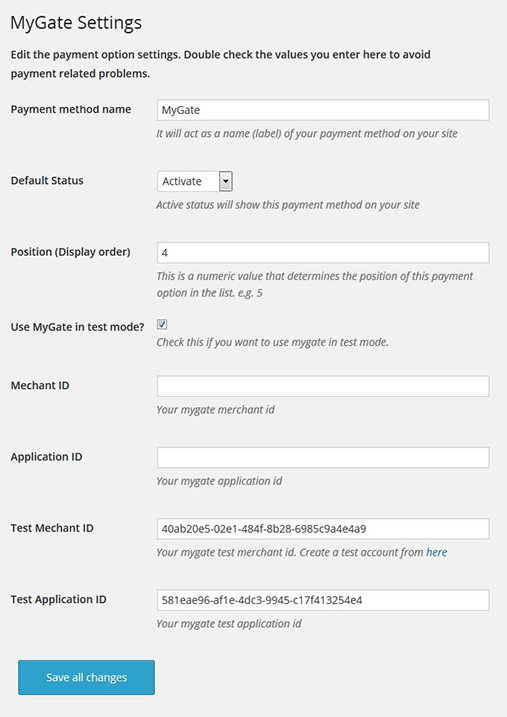 Stripe back-end options panel
Contact Us and learn more about this add-on.